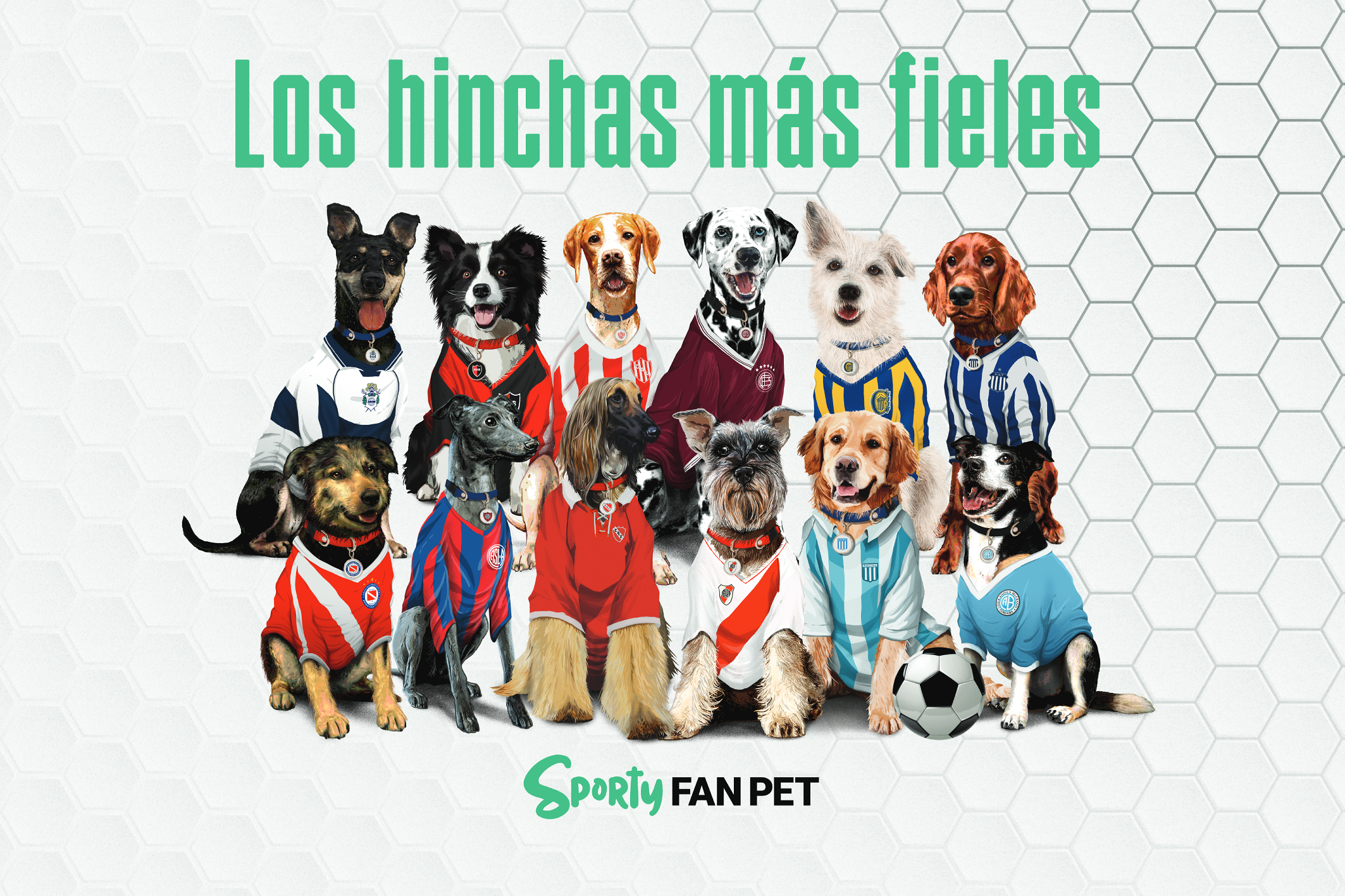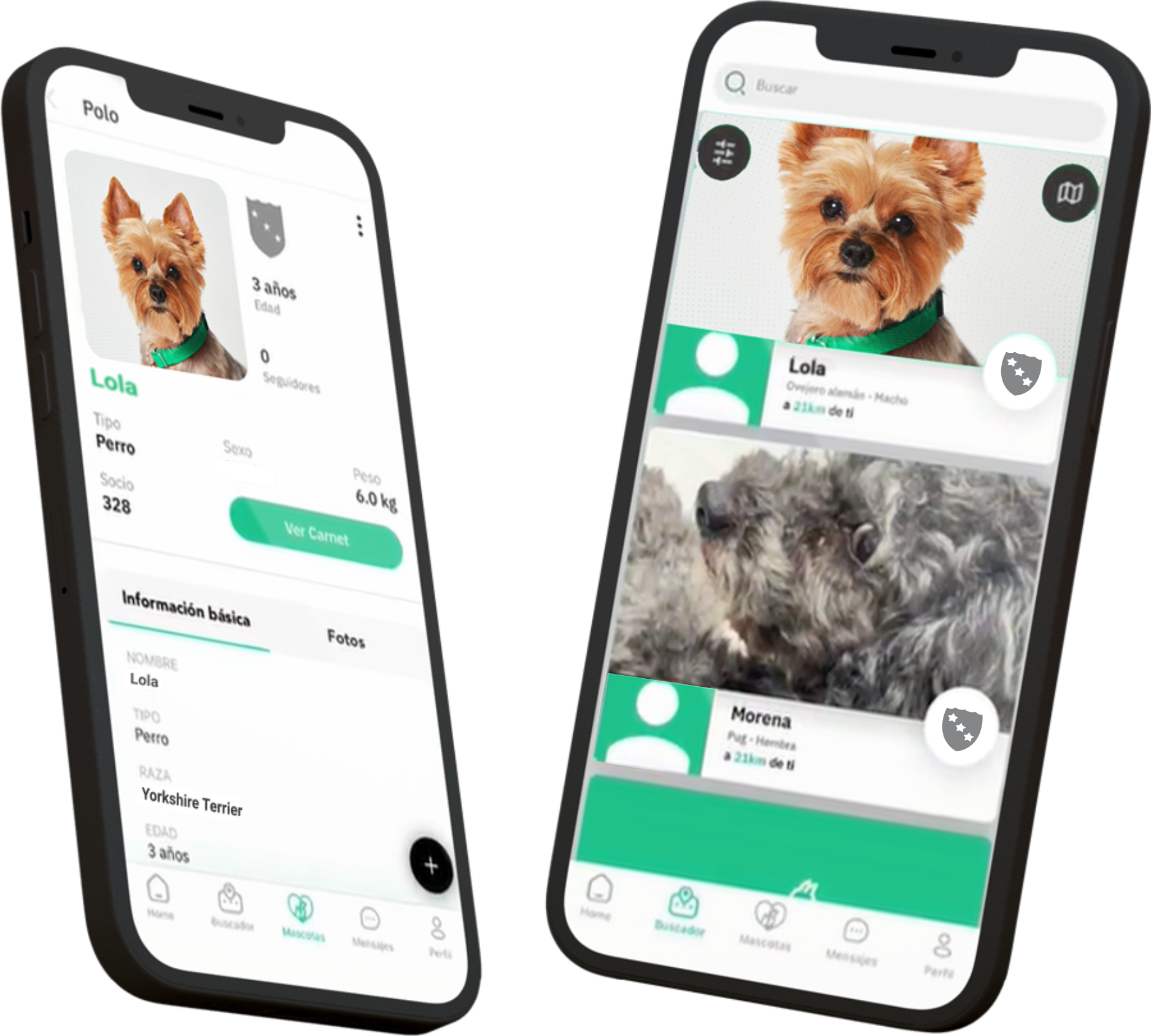 Events and news
from your club
Find out about the latest news from your Club: events with your pet, promotions, news, raffles.

te mantiene informado de todo para que no te pierdas nada
New benefits
New benefits If your pet is already a member, enjoy these benefits and much more!
Complete

Descuento en toda la línea de alimentos Complete

Nutrique

Descuento en toda la línea de alimentos Nutrique

Accesorios

Descargá cupones de descuento desde la App SportyFanPet

SEGURO DE MASCOTAS

Contratálo desde la App SportyFanPet a un valor exclusivo

Balanced

Descuento en toda la línea de alimentos Balance

Baño y Peluquería

Descargá este descuento desde la App SportyFanPet

Therapy

Descuento en toda la línea de alimentos Therapy
Sportyfanpet es la única plataforma digital global, que vincula a las mascotas con las instituciones deportivas que estén adheridas a la App. Asociá oficialmente a tu perro/gato desde cualquier parte del mundo al Club de tus amores.
¿Cómo asocio a mi mascota?
Si sos mayor de edad, podes registrarla descargando la App desde Google Play o Apple Store. Seleccionás el Club al que queres asociarla, completando los datos del tutor, de la mascota y una tarjeta de crédito.

¿Puedo asociar a cualquier mascota?
Solamente mascotas domésticas: perros y gatos.

¿Qué es el Kit de Bienvenida?
Es el collar que personalizamos para cada socio nuevo. Una medalla del Club grabada con el nombre, número de socio y teléfono del tutor. El Kit de Bienvenida llega a la puerta de tu domicilio.

¿Qué beneficios tengo por asociarme a SportyFanPet?
Podes descargar descuentos en comida, accesorios, servicios para las mascotas y canjearlos en veterinarias de todo el país. Participar por sorteos de camisetas, visitas a la cancha y acciones sociales en los Clubes adheridos.

¿Cuánto demora en llegar el Kit de Bienvenida?
El Collar de cada socio es personalizado. Estipulamos de 10 a15 días hábiles desde el registro en la App hasta la entrega del Kit en tu domicilio.
Podrás hacer el seguimiento ingresando a www.correoargentino.com.ar/formularios/e-commerce, informando el tracking number que aparece en la sección Perfil, configuración de la App.
¿Qué necesito para registrar una Institución Deportiva en SportyFanPet?
¿Qué necesito para registrar mi comercio en SportyFanPet?
La adhesión de comercios es completamente gratuita. Completá el formulario de registro.

You received the best news

from SportyFanPet
Leave us your email, join the SportyFanPet community and find out all the news we have for you and your pet.